"Welcome to the real world", she said to me
Condescendingly
Take a seat
Take your life
Plot it out in black and white
Well I never lived the dreams of the prom kings
And the drama queens
I'd like to think the best of me
Is still hiding
Up my sleeve

They love to tell you

Stay inside the lines
But something's better
On the other side

I wanna run through the halls of my high school
I wanna scream at the
Top of my lungs
I just found out there's no such thing as the real world
Just a lie you've got to rise above

So the good boys and girls take the so called right track
Faded white hats
Grabbing credits
Maybe transfers
They read all the books but they can't find the answers
And all of our parents
They're getting older
I wonder if they've wished for anything better
While in their memories
Tiny tragedies

They love to tell you
Stay inside the lines
But something's better
On the other side

I wanna run through the halls of my high school
I wanna scream at the
Top of my lungs
I just found out there's no such thing as the real world
Just a lie you got to rise above

I am invincible
As long as I'm alive

I wanna run through the halls of my high school
I wanna scream at the
Top of my lungs
I just found out there's no such thing as the real world
Just a lie you've got to rise above

I just can't wait til my 10 year reunion
I'm gonna bust down the double doors
And when I stand on these tables before you
You will know what all this time was for
<![if !supportLineBreakNewLine]>
<![endif]>
          In many cases, the standard answer to the question, "what is the point of school", is "to prepare you for the real world".  What exactly is "the real world"?  By most definitions it seems to be where people go after they graduate from High School or college.  Song's, like no such thing,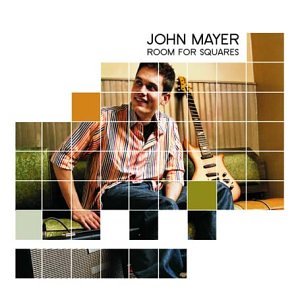 remind me that in fact, we are living in the "real world" right now.  Though young people such as I may be more sheltered from some of the harsh realities of the world, we shouldn't think that what we do here and now is not important on its own.  "The real world," is an abstract concept that cannot truly be prepared for.  How can we possibly know what the future will bring?  In truth, we can never truly know the answer. 
            Though preparing for the future is important, we should remember that the future is what we make it.  So much emphasis is placed on academics and succeeding in school, and, while these pursuits are admirable, we should remember that there is more to life.  Not everyone is destined to be an engineer or a scientist.  We shouldn't be afraid to step outside of the box. 
            Also, "not all of the answers are contained within books".  Though no one wants to receive a rude awakening, the best way to learn is truly from experience.  I find it ironic that we spend so much time preparing for something that might not even come to be.  The influence of our elders also comes into play here.  Though they often know better
  Also, the drive to do some things differently from our parents is natural.  Our goal in life is not to become clones of our parents (but we all inevitably acquire some of their traits).  Basically, the more we try to prepare, the more we will be surprised when we are proven wrong.  
<![if !supportLineBreakNewLine]>
<![endif]>
            One of the most poetic lines of the song is, "I am invincible as long as I'm alive."  Basically the line says, "We should live life while it lasts."  We can't be afraid to take some chances and risks in our lives; otherwise we will never truly live.   
No Such Thing
Written by John Mayer and Clay Cook Specific Harm Humic (ASCAP) Me Hold You Music (ASCAP) Room Foor Squares - 2001